Our Mission
Our Mission
Fineman West & Company provides a full spectrum of accounting, tax, and business advisory services backed by unrivaled expertise, an unsurpassed passion for understanding our clients' stories, and a commitment to helping our clients achieve and maintain financial success.
Beyond the Numbers
Fineman West & Company is a people-focused accounting, tax, and business advisory services firm. Every employee, client, and prospect is more than just a number. Rather, Fineman West applies its years of expertise with its dedication to its people to better understand the stories behind its clients and to form long-lasting relationships with them. Ultimately, the depth of these relationships and the relationships with others throughout various industries create more trust and allow Fineman West to provide superior service to its clients.
By having a deeper understanding of our clients, Fineman West & Company consistently offers the highest level of personalized client service and superior expertise to yield the greatest outcomes for our clients.
Affiliations
A member of The International Accounting Group (TIAG)®, a Worldwide Alliance of more than 220 independent quality firms spanning over 60 countries, Fineman West provides clients with a national and global depth of experience and resources throughout North America, Europe, Asia Pacific, Latin America, Africa and the Middle East.
Testimonials
Praesent vestilum mo lestie lacun nonummy henderit maris hasellus porta. Fusce suscipit varius mi sociis natoque penatibus et magnis dis parturient
It was awesome to work with you guys: all my questions were answered immediately, and I was able to launch my site easily. Hope to continue doing business with you!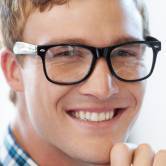 The Investment Advisor theme contains everything for a successful financial and business website! Multiple options turn the design int a powerful tool for owners.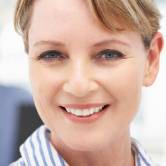 Thanks to your efficient help and support my business runs smoothly. I appreciate all the effort and creative approach that is combined with great solutions!